Fuel-It! BMW E Chassis Stage 3 Bucketless LPFP Upgrade Options
Regular price
$399.95 USD
Regular price
Sale price
$399.95 USD
Unit price
per
Sale
Back-Ordered
Share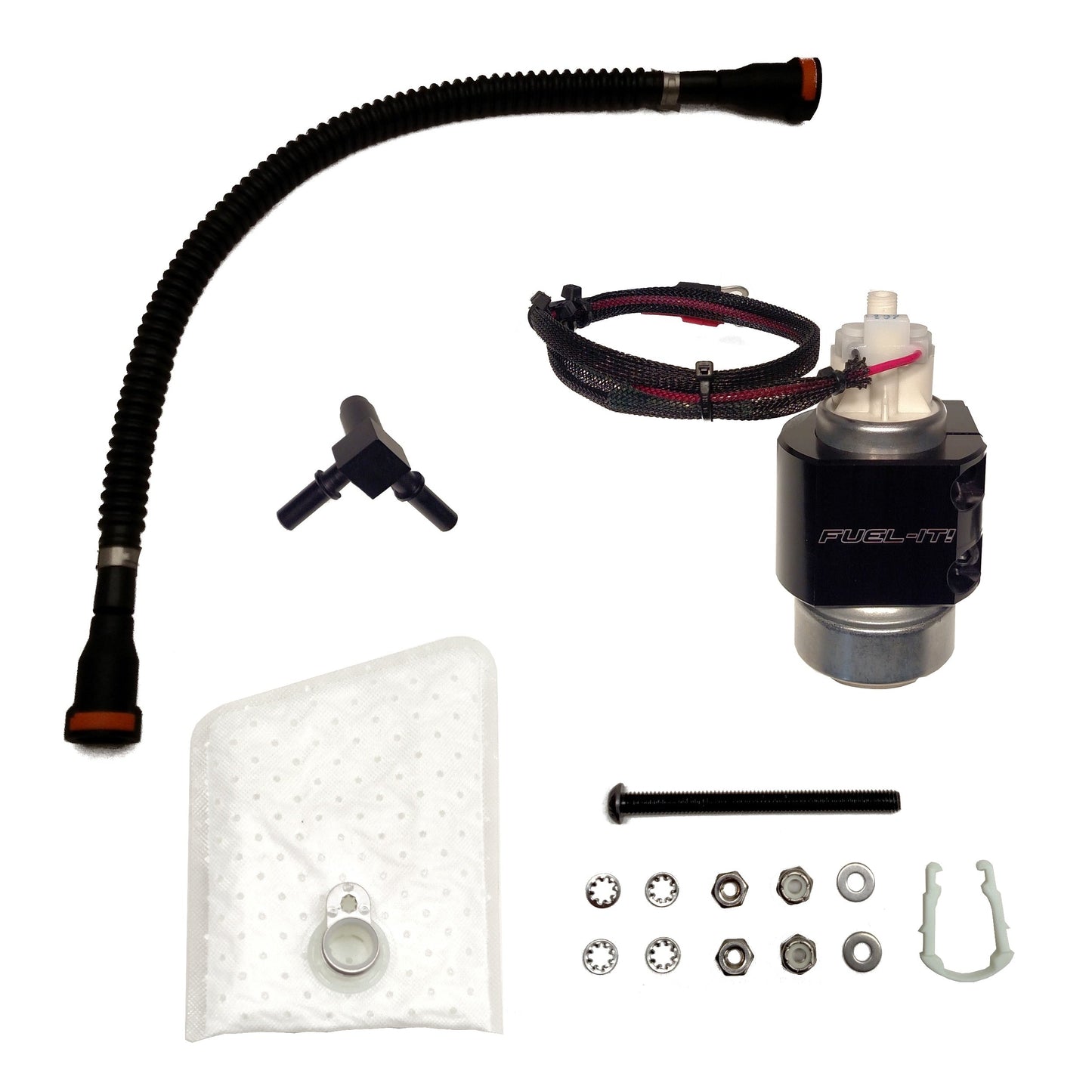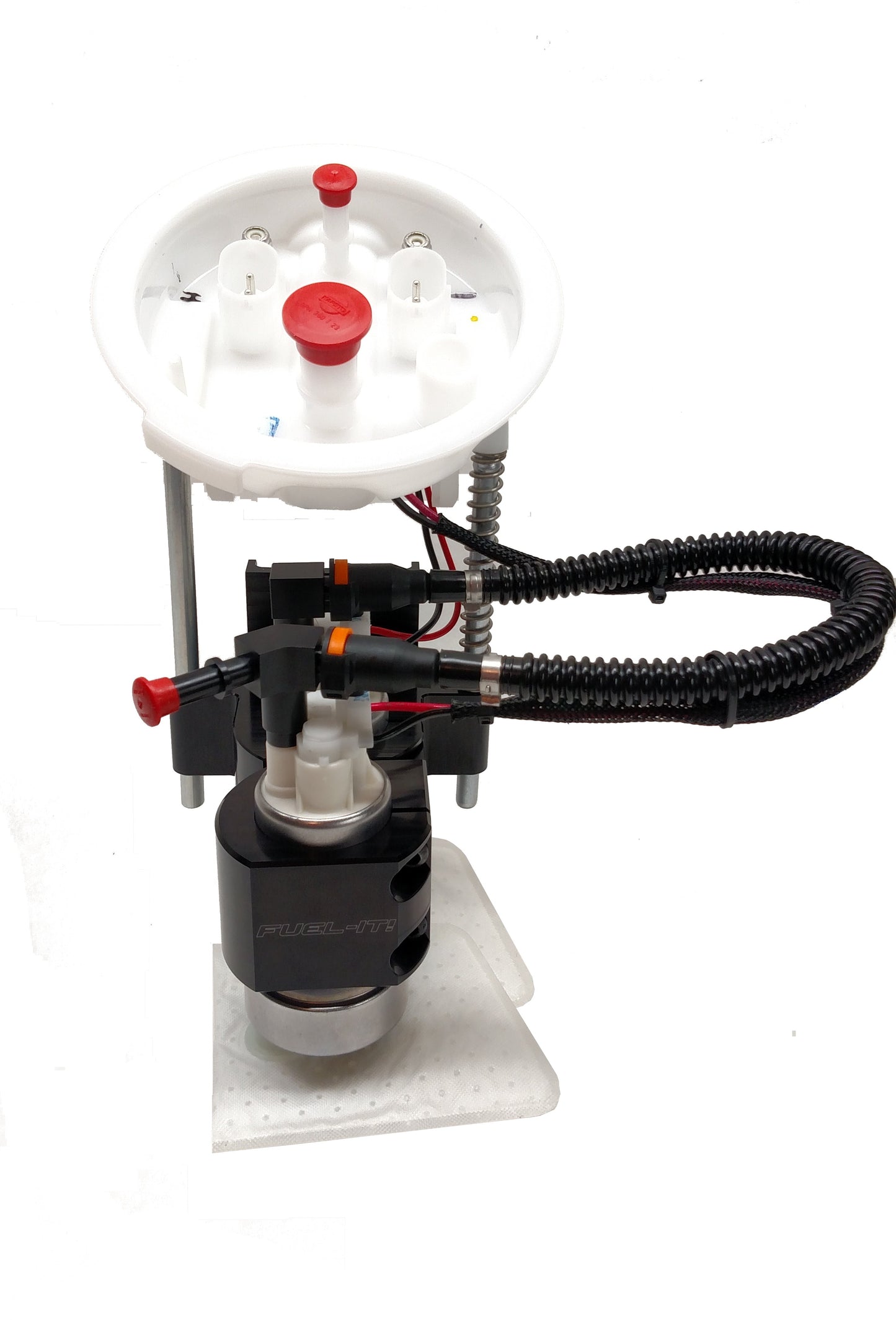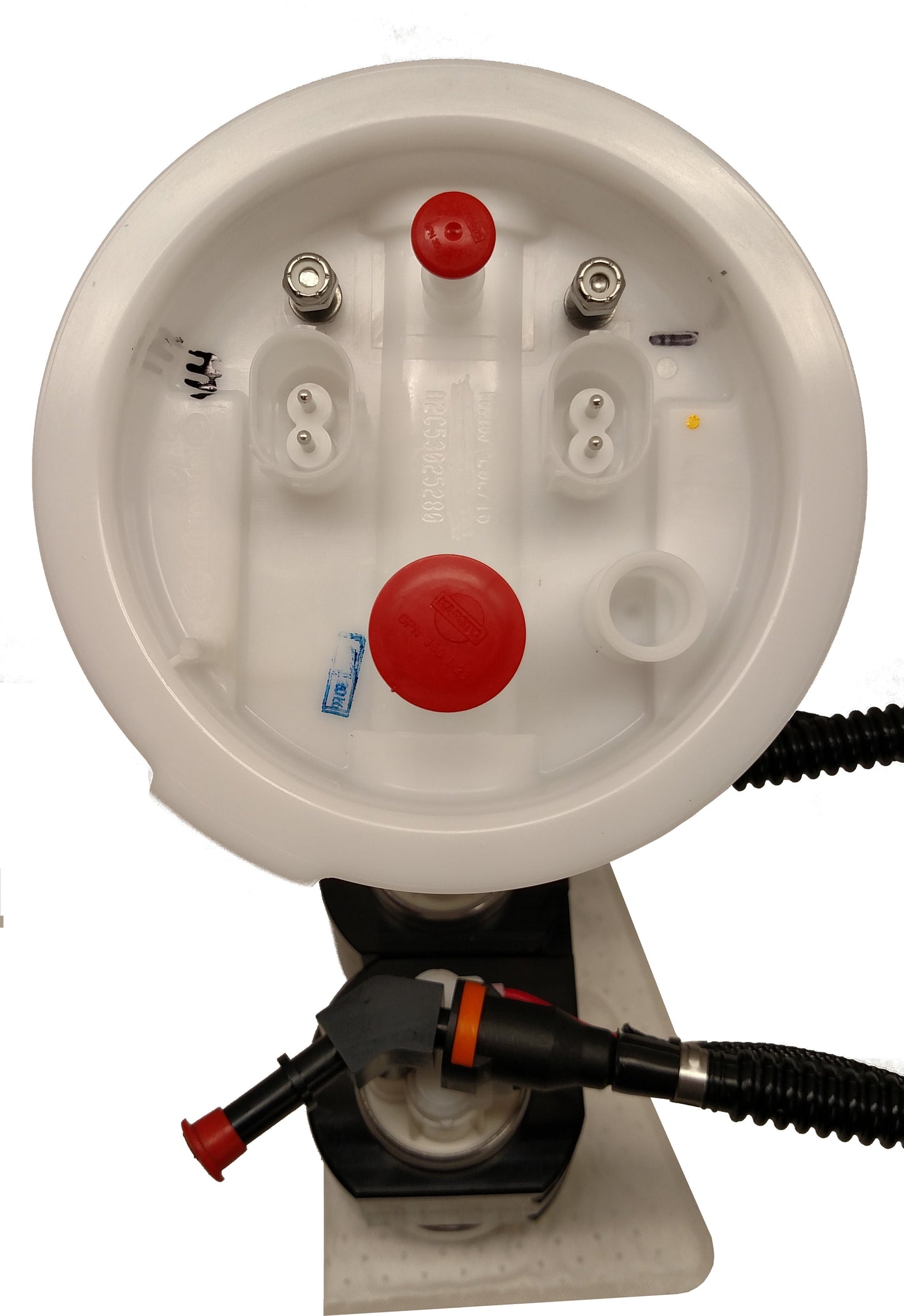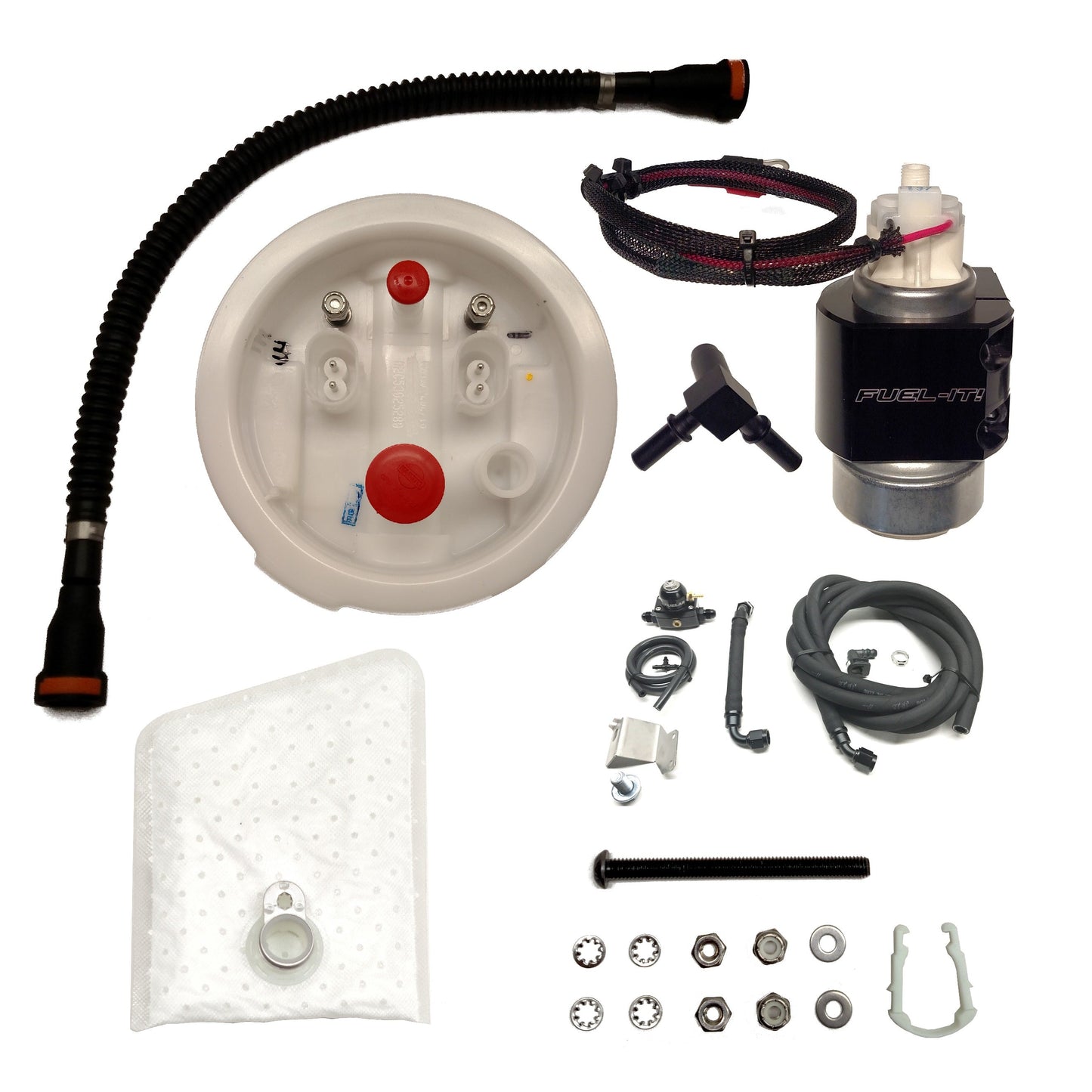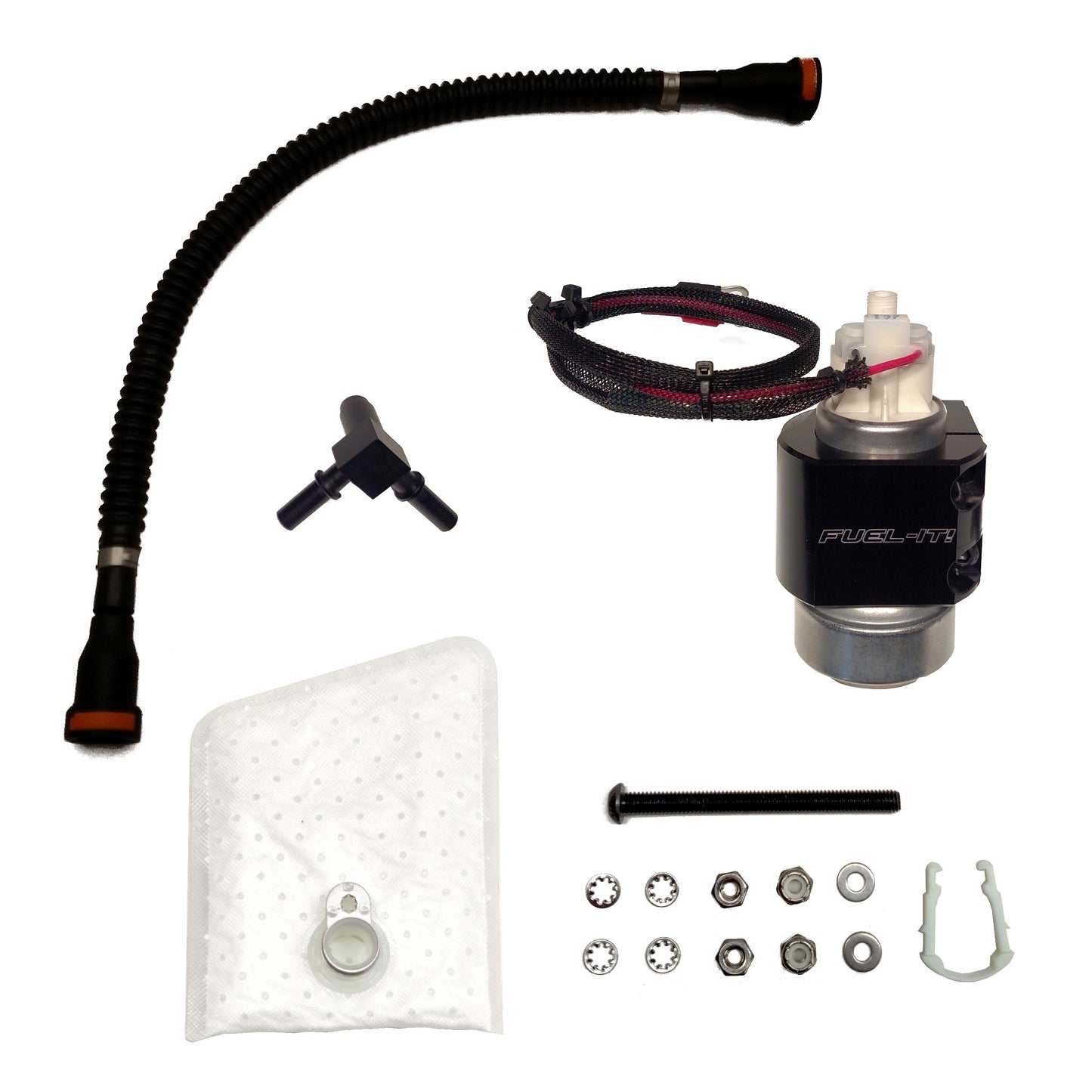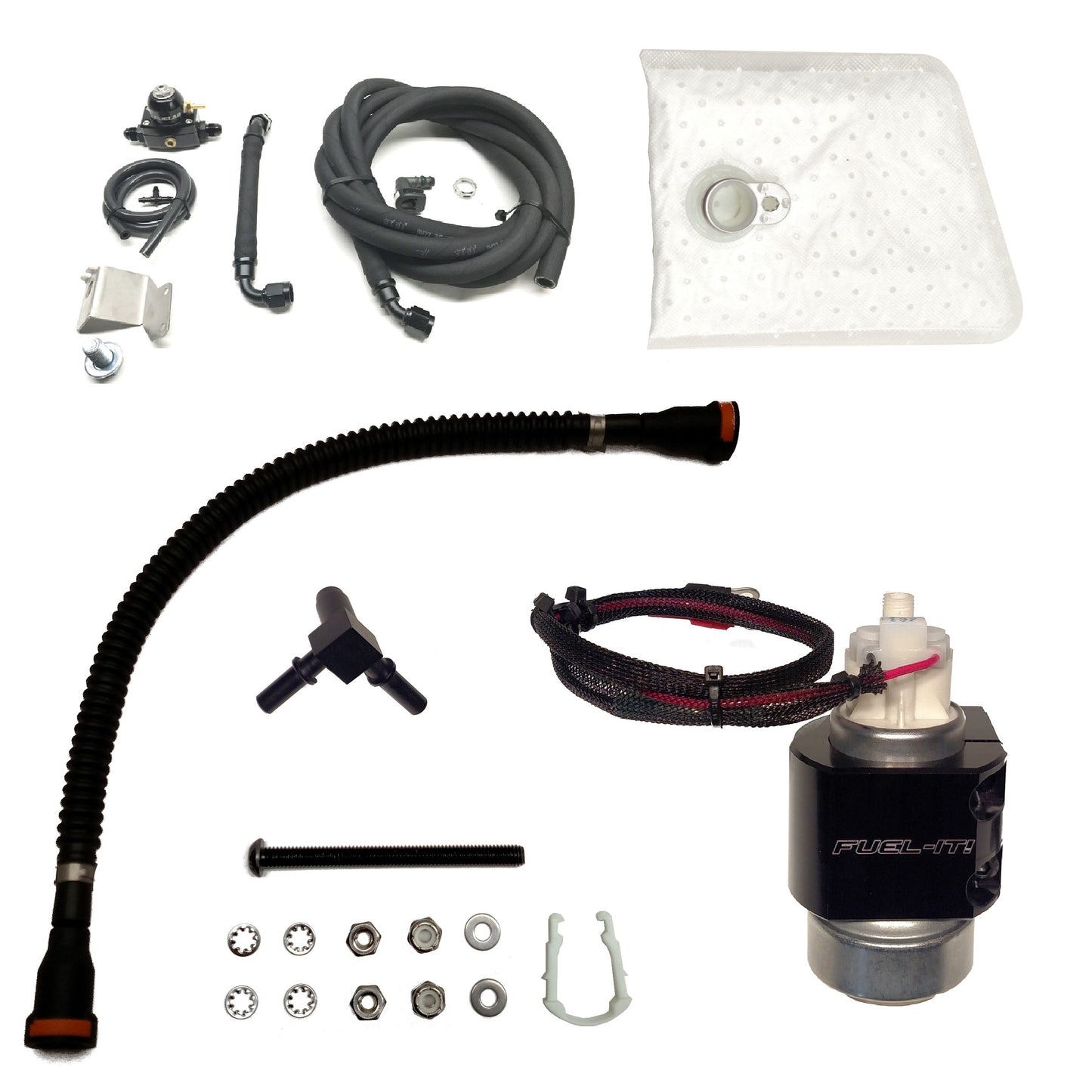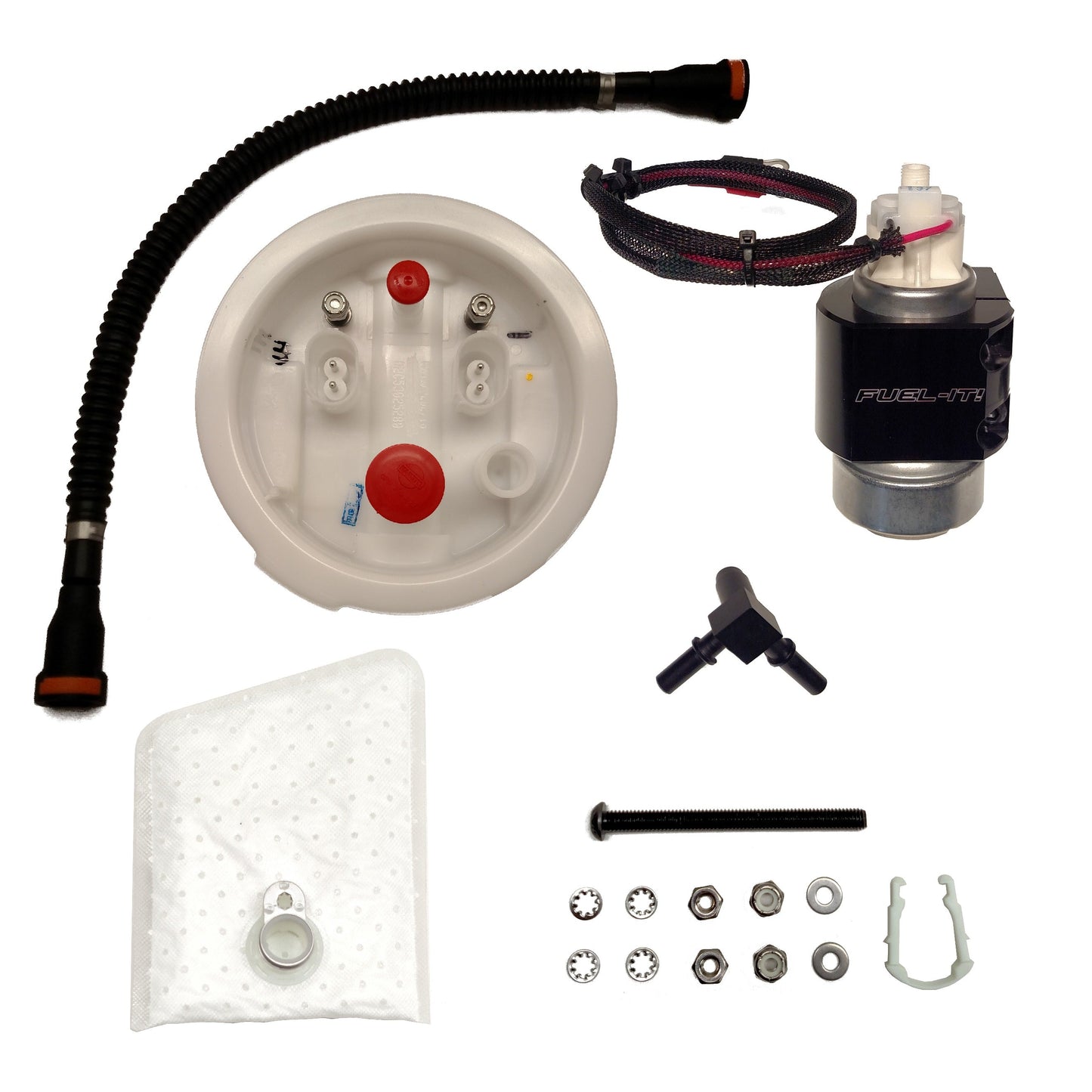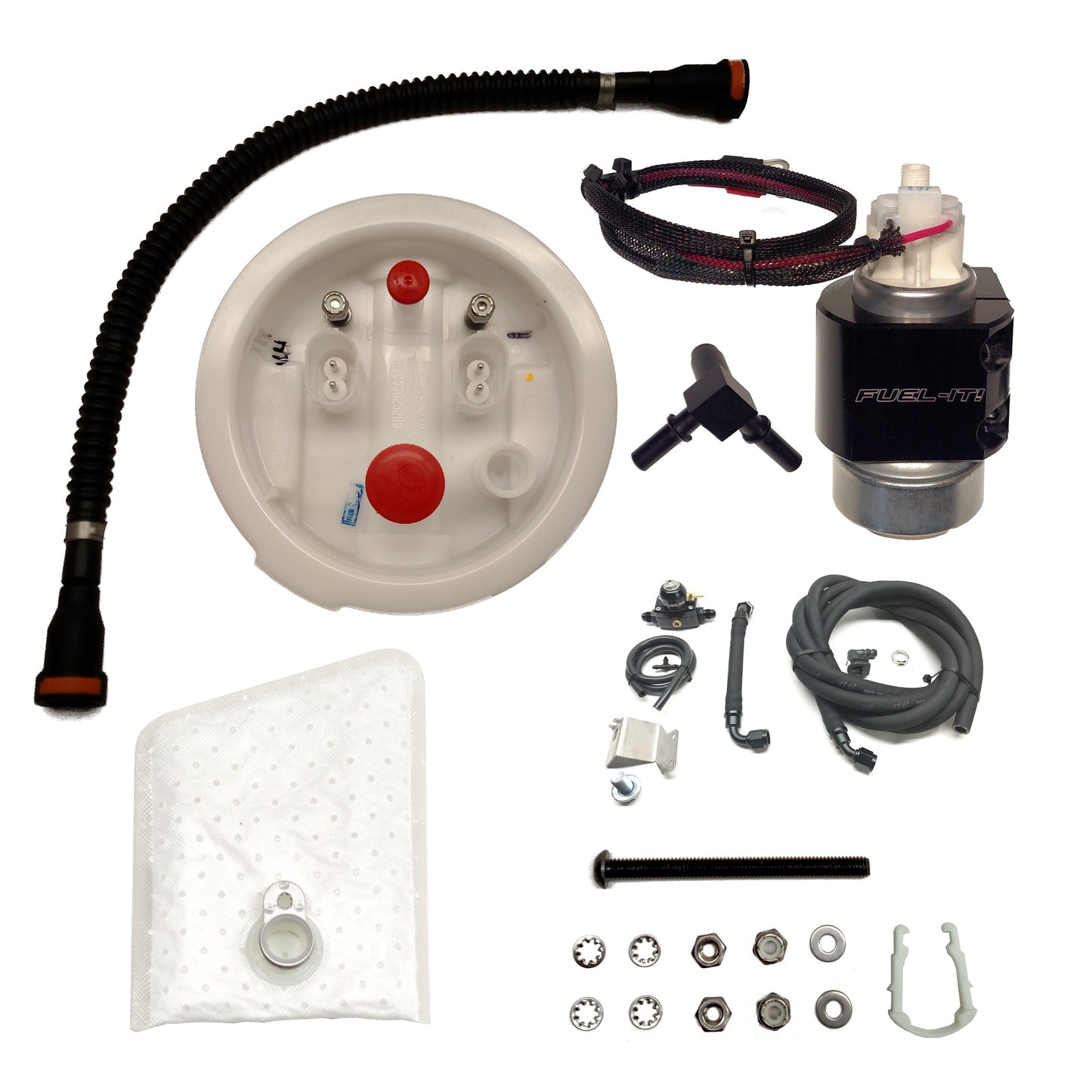 Fuel-It! Stage 3 Bucketless upgrade options for the E-chassis 135 and 335 N54 and N55 Platforms!

For those already running our Stage 2 Bucketless LPFP upgrade and looking to upgrade it to a stage 3, this product listing is for you.  If you don't have our Stage 2 bucketless kit, you can purchase that here.  You must have our Stage 2 bucketless kit to upgrade to our Stage 3 bucketless kit.
The Stage 3 upgrade kit includes:

A complete plug and play solution by simply adding the secondary module to your existing Stage 2 bucketless kit found here
Our custom billet aluminum fitting to run both pumps in parallel
Wiring harness for the secondary pump
Spare vent tube clip
A new Walbro filter
A new E85 compatible Walbro 450 pump (F90000274)

Optional upgrade to Walbro 525 pump (F90000285)
 Compatible with the following vehicles:

1' E88         (11/2006 — 10/2013)
1' E82         (11/2006 — 10/2013)
3' E90         (02/2004 — 09/2008)
3' E90 LCI   (07/2007 — 12/2011)
3' E91         (02/2004 — 08/2008)
3' E91 LCI   (07/2007 — 05/2012)
3' E92         (05/2005 — 02/2010)
3' E92 LCI   (11/2008 — 06/2013)
3' E93        (09/2005 — 02/2010)
3' E93 LCI   (11/2008 — 10/2013)
X1 E84       (04/2009 — 06/2015)
NOTE: These kits include a basic filter assembly.  Running the vehicle under low fuel conditions can cause fuel starvation issues. If you do hard straight line 

accelerations when you have less than 1/8 tank of fuel, we would recommend running our standard Stage 2, 3, or Stage 4 pump.  In addition, if you intend to use this for road course applications, you may see starvation issues when running less than a half tank and doing long high G right turns.  Again for those applications, we'd recommend one of our standard pump applications as well.