Regular price
$399.95 USD
Regular price
Sale price
$399.95 USD
Unit price
per
Sale
Sold out
Share
View full details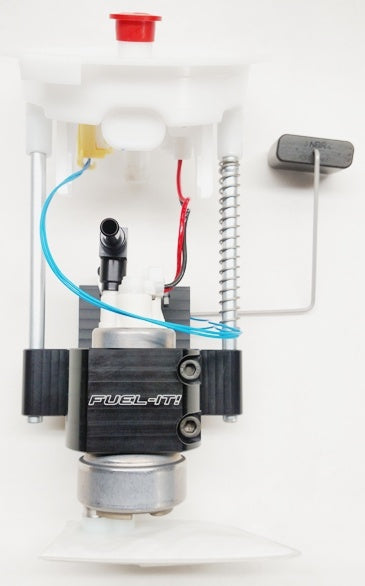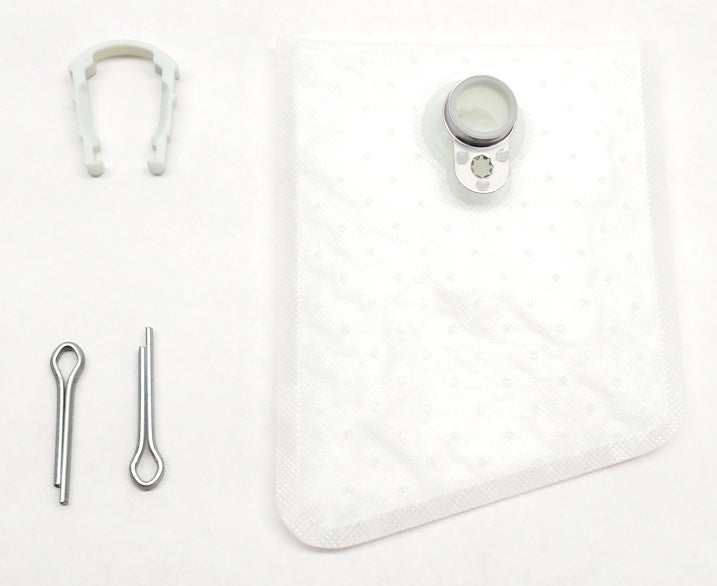 This is a complete plug and play solution to replace your stock Low Pressure Fuel Pump (LPFP) with a new E85 certified bucketless assembly.


This solution provides up to 25% more flow than our standard Stage 2 LPFP upgrade and up to 150% more flow than the stock pump.  
This pump will support up to 550whp running 85% ethanol and 600whp running 50% ethanol.
The Stage 2 bucketless kit includes the following:
A custom anodized billet fitting for the pump output and stock fuel line connection.
Our custom billet aluminum anodized bracket for the pump and float assembly
Two cotter pins to secure your float assembly
Spare vent tube clip
A new Walbro filter
A new E85 compatible Walbro 450 pump (F90000274)

Optional upgrade to Walbro 525 pump (F90000285)
Recommended for up to 550whp on E85 and 625whp on race gas.  If you still need more flow, the Stage 3 upgrades are also available and can be added to your Stage 2 bucketless pump.
Recommended accessories:

Lock Ring Removal Tool
Hobb's switch
Ethanol sensor
Bucketless LFPF Upgrades
 Compatible with the following vehicles:

1' E88         (11/2006 — 10/2013)
1' E82         (11/2006 — 10/2013)
3' E90         (02/2004 — 09/2008)
3' E90 LCI   (07/2007 — 12/2011)
3' E91         (02/2004 — 08/2008)
3' E91 LCI   (07/2007 — 05/2012)
3' E92         (05/2005 — 02/2010)
3' E92 LCI   (11/2008 — 06/2013)
3' E93        (09/2005 — 02/2010)
3' E93 LCI   (11/2008 — 10/2013)
X1 E84       (04/2009 — 06/2015)
NOTE: These kits include a basic filter assembly.  When using this filter, running the vehicle under low fuel conditions can cause fuel starvation issues. If you do hard straight line 

accelerations when you have less than 1/8 tank of fuel, we would recommend running our standard Stage 2, 3, or Stage 4 pump.  In addition, if you intend to use this for road course applications, you may see starvation issues when running less than a half tank and doing long high G right turns.  Again for those applications, we'd recommend one of our standard pump applications.